Landmark Lighting for Awareness
Spread awareness for everyone affected by PANS/PANDAS.
Landmark sign-up form:
To prevent overlap with landmark lighting requests, first check our Canadian Chain of Lights listing. Then, using the form below, let us know the landmark you've requested, and when your request has been approved.
Light Up a Landmark on Monday, October 9, 2023
PANDAS/PANS Awareness Day is a day of awareness for the estimated 1 in 200 children impacted globally! Inflamed Brain Alliance is leading the call in Canada to light up the country in the color red to unite both the PANDAS/PANS community and the country as a whole. The more buildings, landmarks and monuments illuminated, the greater the impact!
The goal of Light Up for PANDAS/PANS is to help spread the word and raise awareness for people living with PANDAS and PANS. Anyone can contribute to Light Up for PANDAS/PANS, and as our country lights up, we must remember that together, we are strong.
---
Join the effort to Light Up for PANDAS/PANS in 3 easy steps!
1. Sign Up
Complete the application(s) as required by the place(s) you are asking to light up. We have created a template request for your use, to make the #LightUpForPANDASPANS request of buildings and landmarks in your city or town. If the application does not accept requests made by third parties on behalf of IBA, let us know and we'll submit the request for you.
2. Light Up
We want to hear from you! Fill out the form to let us know what landmark(s) you are requesting. Once the request(s) have been approved, fill out the form again to let us know so we can post on our Awareness Day webpage.
3. Share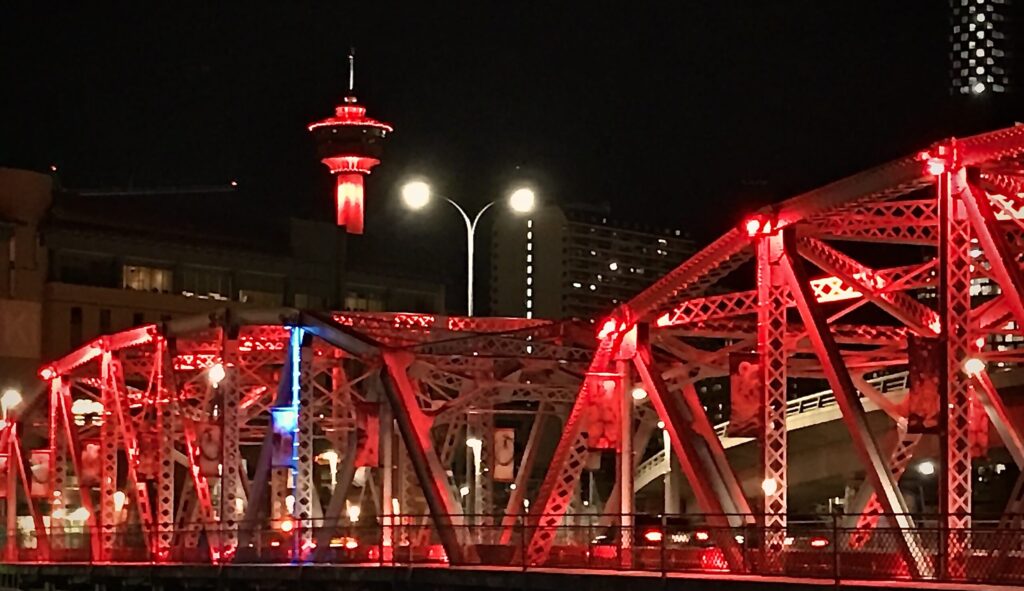 ---
Canadian Chain of Lights
2022 Landmark Lighting Locations
During the month of October 2022, advocates around the world celebrated October 9th PANDAS/PANS Awareness Day. Check out the 3 Canadian locations that lit up red for #LightUpForPANDASPANS to raise awareness and support those living with PANS/PANDAS throughout Canada.
| Landmark | Approval Status | Address | City | Light Up Date |
| --- | --- | --- | --- | --- |
| Calgary Tower | Approved 2022 | 101 9 Avenue SW | Calgary | October 9 |
| High Level Bridge | Approved 2022 | 109 Street NW | Edmonton | October 9 |
| CN Tower | Approved 2022 | 290 Bremner Blvd | Toronto | October 9 |
---
Potential 2023 Landmark Lighting Locations